Merry Christmas and a Happy New Year from Loveless Cook Blinds!
Posted 14/12/2015
As 2015 comes to an end, we've been looking back at what we've done over the past year at Loveless Cook Blinds – and looking forward to what we'll do in the next.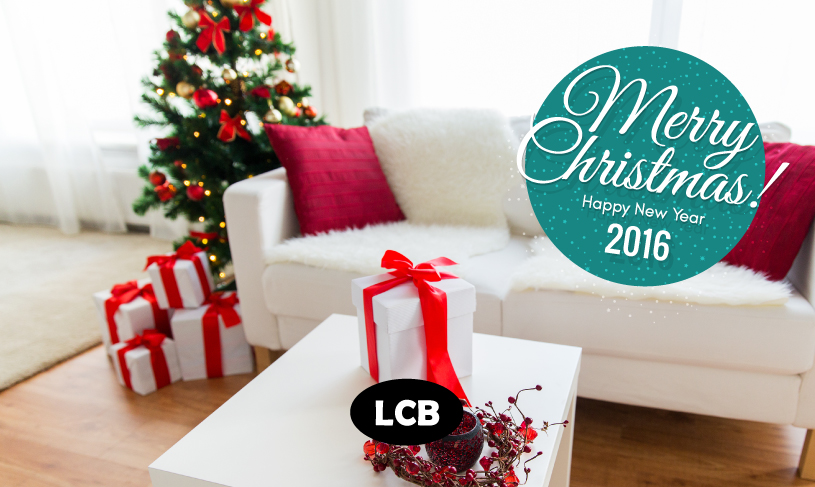 ---
Christmas Opening Times
We will be closed over Christmas from 1pm on Wednesday 23rd December and will be reopening on Monday 4th January 2016.

Christmas Deliveries

Our last delivery via our own vehicle will be on Wednesday 23rd December.

Last deliveries via our carrier service will be despatched on Tuesday the 22nd December for delivery on Wednesday 23rd December.

We will, as always, do our utmost to fulfil all orders before Christmas, but ordering early will help us to achieve this where possible.

---
2015 at Loveless Cook Blinds
2015 has been a busy and exciting year at Loveless Cook Blinds, but
launching our brand new company website
in May was a real highlight. The responsive, easy-to-navigate design featuring more information and an improved online catalogue was a real upgrade, improving our customers' online experience.
Perhaps the most fun we've had this year was when we took part in the Cooks Charity Challenge Boat Race to raise money for Norfolk disability charity NANSA. Some of the LCB team – including company directors! – dressed up for the occasion.
We all got dressed up again for the Cooks Celebration Ball in October – but we looked a lot smarter for this charity event! Thanks to the boat race and the charity ball, Cooks raised a fantastic £6,400 to support NANSA's work with people living with physical, sensory and learning disabilities, and we're proud to have been a part of it.
2016 at Loveless Cook Blinds
We've got plenty of exciting developments planned for the New Year that will enable us to offer our customers even more choice and better service. In January we will release our new product catalogue and price guide, which will feature a wide range of new products including blinds, curtain poles, workroom accessories and more. We also have a number of new suppliers, which will further expand the range of products we'll have on offer in 2016.
Everyone at Loveless Cook Blinds would like to thank you for your continued support and valued custom throughout 2015 and wish you all a Merry Christmas and a very happy and healthy 2016.